Animation13 launches on Monday 24 September 2012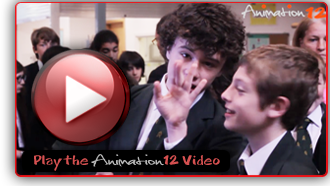 Calling all school students aged 7 - 19! Make a computer animation and win great prizes!
You can use Alice, Scratch, Adobe Flash, Serif: Draw Plus, KoolMoves, SWiSH Max4 and Blender - make a 1-minute animation. Full details. And to celebrate Alan Turing Year (2012) we have a special prize for animations about Turing and his work. Full details.
New for 2012!
This year we are partnering with Computing At School to also host their "Codebreaker". Codebreaker is a Greenfoot-based progamming competition for schoolchildren from Key Stage 3 up to 16-plus. Animation12 and Codebreaker are separate competitions, but you can register and submit entries for both using our website.